Who we are
M/S Design Solutions is a dynamic organization offers a complete range of construction and interior execution services with extensive market experience. We have been operating in this field since 2008, having Headquarter in Islamabad and working in different cities and throughout the whole Nation. Our company is financially sound positioned with experienced staff and technical resources. Now we have managed to assemble under our umbrella some of the senior most artisans and workers who leaves no stone unturned to prove the worth of the organization.
M/S Design Solutions is a business partnership of two most senior persons having over 15 years of experience in Construction and Interior Designing. They formed a perfect combination of Civil, Interior, Finance, Marketing and Procurement Departments who are doing their best to provide matchless services. Our track record of major projects – including new construction, renovation and interior execution – has earned us a reputation for being creative, technologically advanced and extremely responsive to our customers.
Our two greatest assets are our people and our integrity. Design Solution's employees are experienced, well-educated professionals. Our competitive advantage stem from the atmosphere of mutual trust and respect that permeate our company, The care and concern that we have for our employees and subcontractors greatly enhance our ability to deliver quality projects on time and within budget.
Above all, we are dedicated to our customers and their projects. Our team has only one goal in mind and that is 'Your satisfaction'.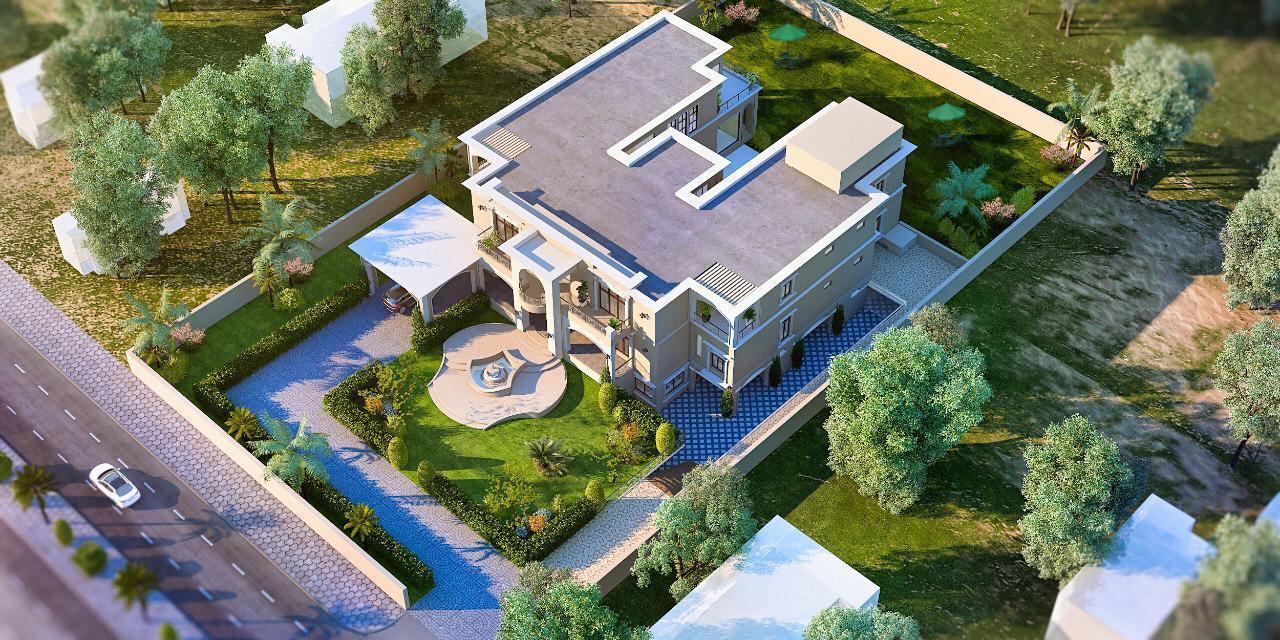 SALIENT FEATURES OF THE ORGANIZATION
Offers Designing, Construction and furnishing all together under one umbrella
Having own Marble and Granite cutting and finishing machineries
Workshops equipped with latest machinery for cutting, bending and edging of wood and metal
Having owned property of workshops and office at one place in I-9 Islamabad, having covered area above 100,000 sq ft.
Qualified staff along with latest facilities to manage projects of any magnitude
Huge portfolio of clients.
Registered in MES, PEC, Registrar of the Firms, and FBR.
CEO Message
Welcome to Design Solutions. We invite you to take a closer look at our organization and our team who has dedicated to customer services and works closely with clients to find the perfect design solutions.
The culture that has developed at Design Solutions over several years allows us to share common goals and assure a bright future for all who have committed their future to the company.
Design Solutions has established a tradition of leadership and excellence since the company when established in 2008. Like many closely held companies, we face an increasingly competitive environment, rapid acceleration of technological change, and changing economic conditions. From beginning, we established our Strategic Plan to act as our road map for the balance of this decade. Our plan includes aggressive goals, innovations that enable us to keep on striving in order to become a leader in our industry, and a rededication to the highest level of Quality, Safety, and Customer Service.
Thank you for considering Design Solutions as a business partner or a provider of Interior and construction services.
We are Design Solutions
We help customers built World Class Construction Projects